20465 Chartwell Center Drive • Cornelius, NC 28031 • (704) 896-7778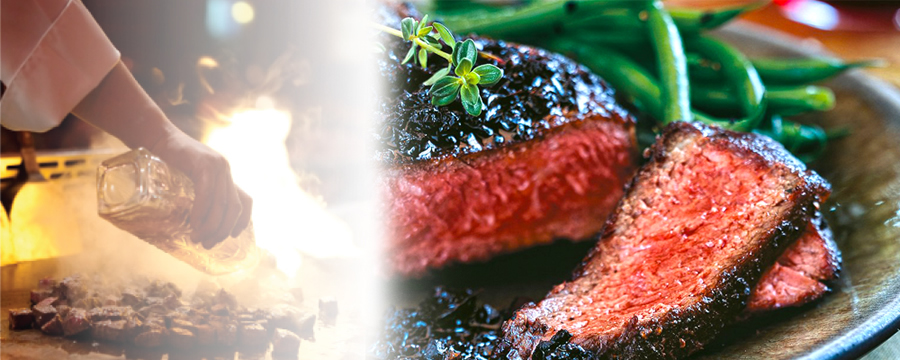 KOBE BEEF NOW AVAILABLE FRIDAY THRU SUNDAY
Kobe Hero now offers a rare delicacy, Wagyu Kobe beef. This beef comes from the Tajima strain of Japanese Black cattle, raised in Japan's Hyōgo Prefecture according to organic rules set out by the Kobe Beef Marketing and Distribution Promotion Association. The meat is valued for its unique flavor, tenderness, and fatty, well-marbled texture.
Kobe Hero Japanese Steak & Sushi Restaurant
Our restaurant features 16 Teppanyaki grills where our skilled Kobe Hero chefs will create a fabulous Teppanyaki meal right before your eyes! Or you can sit at our large sushi bar and enjoy Lake Norman's best sushi! We also feature a full bar, great early bird specials from 4:00pm to 5:30pm and drink specials every day. Kobe Hero is also the perfect place to have your next celebration or business/organization event!
Full Teppanyaki lunch available. Make your reservation to have your chef cook for your group or party right before your eyes!
Celebrate Dad's day at Kobe Hero
Kobe Hero Specialties
SPECIALS!
HOURS
DINNER:
Mon-Thurs 4:30-10:00pm
Friday 4:00-10:30pm
Saturday 4:00-10:30pm
Sunday 4:00-9:30pm

KOBE HERO
20465 Chartwell Center Drive
Cornelius, NC 28031
(704) 896-7778

This site is in no way affiliated with or endorsed by specified business. It exists as a compendium of supporting information intended for informational purposes only. If you want to buy this website, please don't hesitate to contact us via e-mail: domain (dot) sales (dot) org @ gmail (dot) com or you can find and buy it on Afternic domain auctions.